Here at Paxis we understand the severity and impact to your business due to the recent COVID-19 pandemic. Many businesses are adapting to the recent recommendations to "flatten the curve" of this virus by responsible social distancing and allowing employees to work from home. As your valued IT partner, Paxis Technologies is here to help you navigate this new way of working for the immediate future, to ensure productivity, security, and collaboration to continue effectively. We will get through this together and here is how we can help:
Sophos Next Generation Firewall/VPN Concentrator: This solution allows you and your employees to access your network through a secure client VPN (Virtual Private Network). If you currently have a Sophos Firewall, we can enable this feature for you. If you do not, we will need to schedule this device's installation with our service desk. All connections utilizing this VPN service will need to have 2FA enabled and enforced to achieve maximum security.
Office 365: Built for collaboration, mobility and communications. Office 365 has a plethora of features that can be very effective for remote workers/telecommuting. Here are a few services and areas where we can help:
Outlook (application and web access): Many Office 365 plans come with the rights fully installed and always up-to-date versions of Outlook, Word, Excel, and PowerPoint for Windows or Mac. These installations are "actively synced" so your Outlook emails will be just like in the office if you are using a different computer. Every user subscribed to either Small Business Premium or Enterprise 3 plans has the rights up to (5) instances of this download. If you do not have the rights to the (5) downloads, using Outlook Web Access does the same thing but via a web portal to access your emails, contacts and calendars.
OneDrive for Business/SharePoint: Just about all Office 365 plans come with OneDrive for Business and SharePoint services. Think of these as your hard drive or file server in the "cloud". Each user in your organization gets up to (1) TB of storage for OneDrive (Personal Hard Drive) and the Organization receives 1 TB plus 10 GB per license purchased for SharePoint (File Server). Work on a file and save it directly to OneDrive or SharePoint; your changes are updated across your sync'd devices. Learning how to "share" documents and collaborate using these services will help with productivity and limit the amount of emails needing to be sent back in forth, revising documentation. We can also help you securely share documents and send emails so only those with the right permissions can access the information both to users internally and externally to your organization.
Microsoft Teams / Teamwork & Communication:
Built for teamwork, collaboration, and instant communications. Using Microsoft Teams can help you and your business stay informed by:
Visual Presence - View your entire organization or teams' availability in a single application.
Instant Messaging – Instantly chat with co-workers and host online meetings and video calls for up to 250 people
Due to the high demand of these services, our response and resolution times are slightly behind normal. Please bear with us as we work through these requests for assistance.
Here are some help links to get you started with these services:
Our Customer Success Team can help with training and the Service Delivery Unit can assist with advanced configurations, permissions and initial setup. Customer Success Team can be reached at sales@paxistech.com or 865-588-9823, ext. 1201 and 1202
Support is available from 8am until 5pm M-F except for national holidays.
If the problem is important, call the help desk at 865-588-9823
If the problem can wait, but you want to get into the support queue, email support at helpdesk@paxistech.com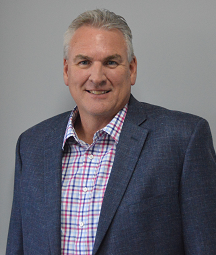 Dan Hale, President